Filter Drier


Filter drier powder-coated finish prevents corrosion and rusting.
Filter driers are used to remove contaminants and moisture from the refrigerant to prevent damage and improper operation in an air conditioning system.
Filter drier suitable for refrigerant, heat pumps and other unitary systems.
1. The automatic compressed device of the Filter Drier makes it possible to automatically fill in the worn molecules.
2. Filter drier has high moisture and acid removal capacity .
3. Filter drier two connection methods: ODF and SAE: In order to facilitate welding, ODF is reserved by TP2 copper.
4. The filter drier is suitable for various refrigerants R-12, R-134a, R-22, R-404A, R-407C, R-410A, R-500, R-502, R-507.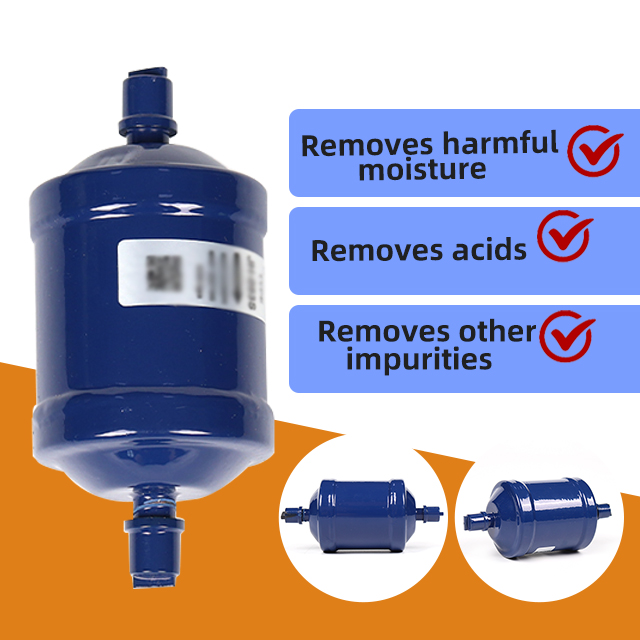 High quality filter drier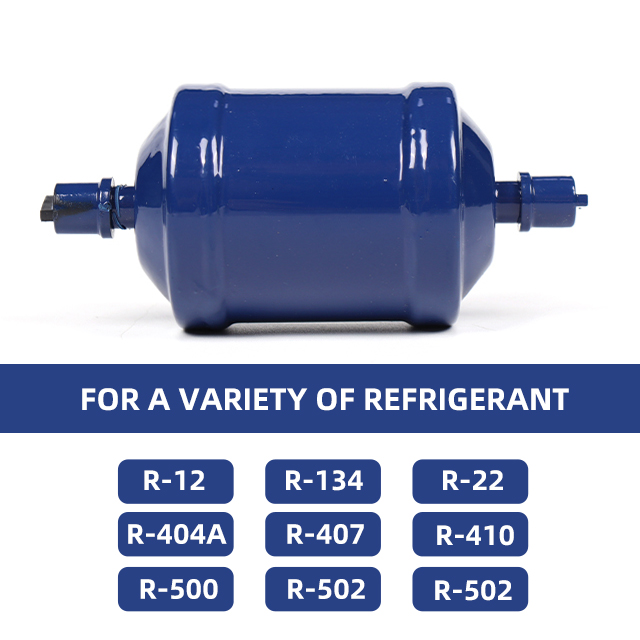 Filter drier is suitable for various refrigerants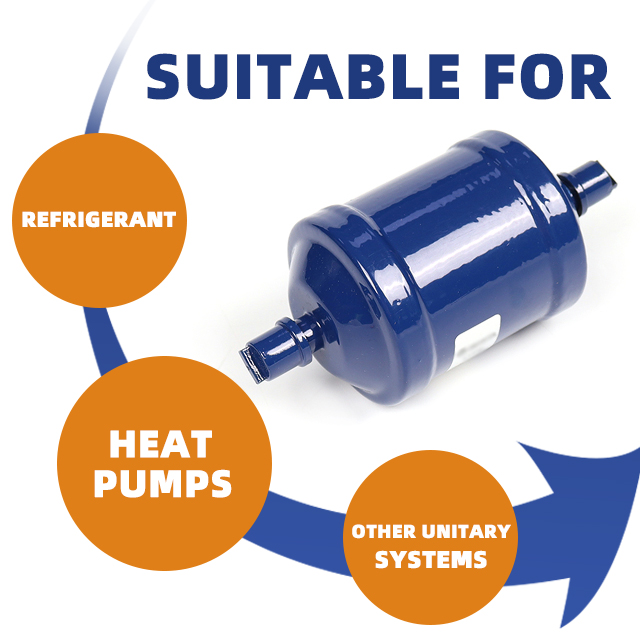 Filter drier is suitable for various unitary systems
DABUND is a professional Filter Drier supplier with 2 factories and in-depth cooperation with many HVAC factories. Since the establishment of the foreign trade department in 2014, 8 years of Filter Drier export experience have allowed us to accumulate many customers around the world, you can buy with confidence Our Filter Drier.
We can guarantee Filter Drier quality, fast delivery, after-sales service, contact us to buy high quality Filter Drier.