Air Conditioner Pipe Insulation is Important for Energy Efficiency
Views:0 Author:Site Editor Publish Time: 2021-10-09 Origin:Site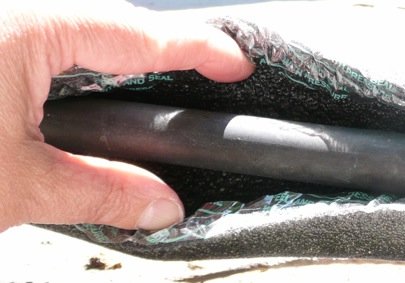 If your air conditioning system's pipe insulation has degraded, you may be spending more than is necessary to adequately cool your home.
Once the air-conditioning insulation layer is missing, the metal pipe will be directly exposed to the outdoor air. So what is the role of the metal tube? Refrigerant (such as Freon) flows in it, and it is the refrigerant that brings indoor heat to the outside and cools the room. Imagine that now that the metal pipe is in direct contact with the outdoor air, the refrigerant inside will create an additional burden. As a result, does the cooling efficiency become lower?
In order to improve cooling efficiency and save electricity bills, it is necessary to choose metal pipes wrapped with high-quality insulation. But remember, the insulation layer also has a life. Be sure to check and replace regularly. As for metal pipes, there are two types of copper pipes and copper-aluminum pipes. The price of copper pipes is high but the quality is better. The welding technology used for copper and aluminum pipes is also very mature now, which is a cost-effective choice.